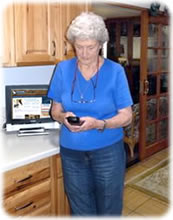 Why Should I Choose HomeLife?
Experience
Locally Owned
Peace of Mind
Affordability
Quality Assurance
Home Cleaning with Experience.
Founded in 1985, HomeLife is a company with an established reputation for quality home cleaning (maid service). We bring you years of housecleaning experience, offering professional, courteous service you can trust.
San Diego North County Advantage.
We are not the franchise of a distant, impersonal corporation with complex policies and procedures. Rather, HomeLife is
locally owned and operated
by long-time residents of San Diego North County. And our policies and procedures are straightforward and customer-friendly, as witnessed by our history of loyal and
satisfied clients
.
Liability Insurance and Workers' Compensation Protection.
With the
crucial coverage
of liability insurance and workers' compensation protection, HomeLife understands how valuable your home is. Our skilled housekeepers are
carefully selected
and trained for your security and peace of mind, and they speak English for ease of communication.
Housecleaning Affordability and Convenience.
Check out HomeLife's
affordable value
and
convenient scheduling
options. Then
contact us
by phone or email to see how easily your housecleaning needs can be met.
Guarantee of Quality Assurance.
HomeLife's guarantee of
quality assurance
stands behind our commitment to provide you with the finishing touch that says, "Welcome home!"