Why Is HomeLife Housekeeping Your Best Value?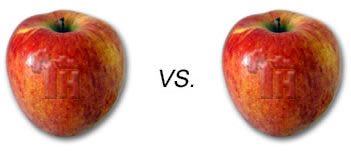 When shopping for a cleaning company (maid service) for your home, be sure to compare "apples with apples," not "apples with peanuts"!
"Licensed" and "Bonded" Gimmicks. "Licensed" and "bonded" are often used bycleaning services(maid services) as advertising gimmicks to hide the lack of crucial insurance coverage. Even the use of "insured" can be misleading if it does not include both liability insurance against accidental property damage and workers' compensation insurance in case of injury on the job. Liability insurance and workers' compensation protection typically cost a cleaning company thousands of dollars a year. But in the housecleaning industry "licensed" is simply a business license within incorporated cities, not a contractor's license, and costs only a small yearly fee. Likewise, "bonded" is simply a promise of business-practice integrity that costs just a few dollars a year. HomeLife is not only licensed and bonded, but we also carry crucial liability and workers' compensation insurance.
Liability Insurance and Workers' Compensation Protection.HomeLife avoids advertising gimmicks and features truly valuable insurance that protects housecleaning customers against accidental property damage (liability insurance) and the threat of injury on the job (workers' compensation insurance). Because we assume the risk of job-related injuries and unemployment benefits, we eliminate the possibility of your becoming liable for hidden but potentially very expensive costs associated with being a "household employer" (see IRS Publication 926). Proof of insurance is available upon request.
The Hourly Advantage - Many cleaning services boost profits by avoidinghourly job estimates and then incentivizing cleaners to rush "in and out" without adequate time considerations, and sometimes without adequate cleaning supplies. While this may enhance profits, it often results in inferior housecleaning at an inflated hourly rate.
Housecleaning Equipment and Supplies at No Extra Cost. All housecleaning equipment and supplies are provided by HomeLife at no extra cost.
Housecleaning with No Franchise Fees. HomeLife is locally owned and operated, not the franchise of a distant, impersonal corporation. Because we are not burdened with franchise fees, we can offer premium service at an affordable value — with housecleaning rates that can be substantially less than those of other cleaning companies (maid services) with similar features.
Free Housecleaning Estimate. Check out HomeLife's affordable value by clicking the following link for an initial free online estimate. For an exact price quotation, contact us by phone or email, sit down with a member of our experienced team for a no-pressure evaluation, and see how easily your housecleaning needs and schedule can be met.