How Do I Contact HomeLife?
Contact us to see how easily your housecleaning needs can be met. HomeLife's guarantee of quality assurance stands behind our commitment to provide you with the best in housecleaning service. Our service includes the important protection of liability insurance against accidental property damage and crucial workers' compensation insurance in case of injury on the job.
Contact Us by Phone
Contact Us by Email
Fields marked with
are required. Privacy Policy
We have two offices to serve you:
Fallbrook, CA
Vista, CA
Mailing Address
1187 East Mission Road
955 Vale Terrace Drive,
Suite B
Post Office Box 2440
Fallbrook, CA 92088
Both offices share one database for scheduling and billing, with the accounting done at the Fallbrook office.
Areas Served:
San Diego North County: Fallbrook, Bonsall, Escondido, San Marcos, Vista, Oceanside, Carlsbad
Zip Codes Served:
Fallbrook: 92028, 92088
Bonsall: 92003
Escondido: 92025, 92026, 92027, 92029, 92030, 92033, 92046
San Marcos: 92069, 92078, 92079
Vista: 92081, 92083, 92084, 92085
Oceanside: 92049, 92051, 92052, 92054, 92056, 92057
Carlsbad: 92008, 92009, 92010, 92011, 92013, 92018
Map of General Service Area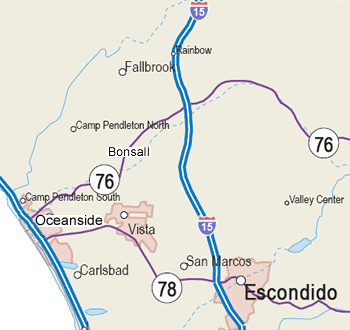 San Diego North County Advantage.
We are not the franchise of a distant, impersonal corporation with complex policies and procedures. Rather, HomeLife is owned and operated by
long-time residents
of San Diego North County. They include Barbara and Norman Jarnes and their daughter and son-in-law, Grace and Christopher Mathewson. Our policies and procedures are straightforward and customer-friendly, as witnessed by our history of loyal and
satisfied clients
. Contact us today to see how we can help you keep your house a "home."