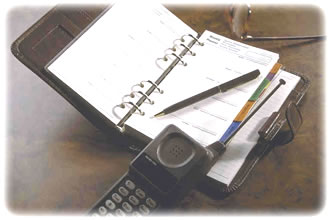 What Are My Scheduling Options?
Choosing the Right Housecleaning Schedule. Most of our clients prefer housecleaning service on a regularly scheduled basis, recurring weekly, biweekly or monthly. Those who are not on a regular housecleaning schedule call us for individually scheduled visits. A regularly scheduled housecleaning appointment provides the best value.
Recurring Housecleaning Schedule
Weekly, Biweekly or Monthly (Every Four Weeks) Schedule. You will normally have the same housekeeper on each visit. Not only does this increase cleaning efficiency, but a regular housekeeper is generally better acquainted with the little things that you have communicated about your home and housecleaning needs.
Random Housecleaning Schedule
Housecleaning Visits Scheduled Individually. Those who do not choose a recurring housecleaning schedule can call us randomly to schedule visits individually.
Your Housekeeper. We will do everything we can to schedule the same housecleaner each time so that we can provide the best service possible.
Housecleaning Schedule Availability. When you call for random housecleaning visits, there may not be the schedule availability you prefer — particularly around the holidays, when existing housecleaning schedules may be especially full. So try to contact us as soon as possible to schedule your next appointment.
Scheduling an Appointment
Housecleaning Scheduling and Your Housekeeper(s). Please be sure to communicate all of your scheduling needs directly to our office by phone or email. Do not assume that scheduling matters which you have discussed with your housekeeper(s) are confirmed, since housekeeper responsibilities do not include scheduling.