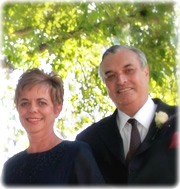 About HomeLife Housekeeping
HomeLife Housekeeping and Its Founders.
HomeLife Housekeeping was founded in 1985 by Barbara and Norman Jarnes, long-time residents of Fallbrook, who arrived in San Diego North County in 1971. Barbara, a pianist and singer, is involved in various local musical activities as a member of the Fallbrook Chorale, of which HomeLife is a sponsor. She also is an organic-gardening enthusiast, as evidenced by her successful entries at the Fallbrook Garden Club Flower Show. Barbara earned a B.S.N. degree to become a Registered Nurse, which contributed to her successful entrance into the business world with the inception of HomeLife. Norman's interests include violin, avocado growing, and the implications of a relational or "human" worldview for religion, culture and civilization. He earned a B.A. degree with a major in religion and minors in history, secondary education and biblical Greek. Norman was involved in a successful publishing venture before beginning HomeLife. The Jarnes surname comes from the locale in Norway where his father was born.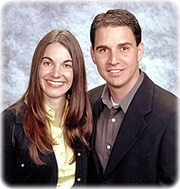 HomeLife Housekeeping and Our Family.
The launching of HomeLife took place as Barbara was completing the raising of three talented and beautiful daughters — Kathleen, with a Masters degree in education from UCSC, who now teaches a dual-language class at an elementary school in Fallbrook; Laura, married and with a degree in biochemistry and cell biology from UCSD, who currently works at Novartis; and Grace, who has joined with her husband, Chris Mathewson, to become joint owners/operators of HomeLife and capable managers of our Vista office.
"People Come First" . . . Always Our Motto.
When we first created the
HomeLife Housekeeping Manual
for our employees, we emphasized the driving spirit behind our customer service. The manual instructs our housekeepers:
"Always remember that people come first.
Above all, it is your responsibility to improve the quality of clients' lives with friendly, courteous service. . . . each job well-done recommends your work and promotes company success, making HomeLife an organization with which you can be proud to be identified." As both our manual and
our satisfied clients
testify, "People Come First" is fundamental for HomeLife. Everything else flows from this motto.
HomeLife Housekeeping and the Local Advantage.
HomeLife entered the housecleaning (maid-service) industry in the early years of its development. We thus avoided becoming the franchise of a remote, impersonal corporation and built a reputation for quality home cleaning with a uniquely local focus. As distant franchisors attempt to climb the "greasy pole" of corporate rivalry, they seemingly try to top each other with complex policies and procedures. On the other hand, HomeLife has years of housecleaning experience in a local environment, where "the rubber meets the road." And our policies and procedures are straightforward and customer-friendly, as witnessed by our history of loyal and
satisfied clients
.
HomeLife Housekeeping's Guarantee of Quality Assurance.
We invite you to
contact us
by phone or email to see how easily your housecleaning needs can be met. HomeLife's guarantee of
quality assurance
stands behind our commitment to provide you with the best in housecleaning service.